Transportation & Parking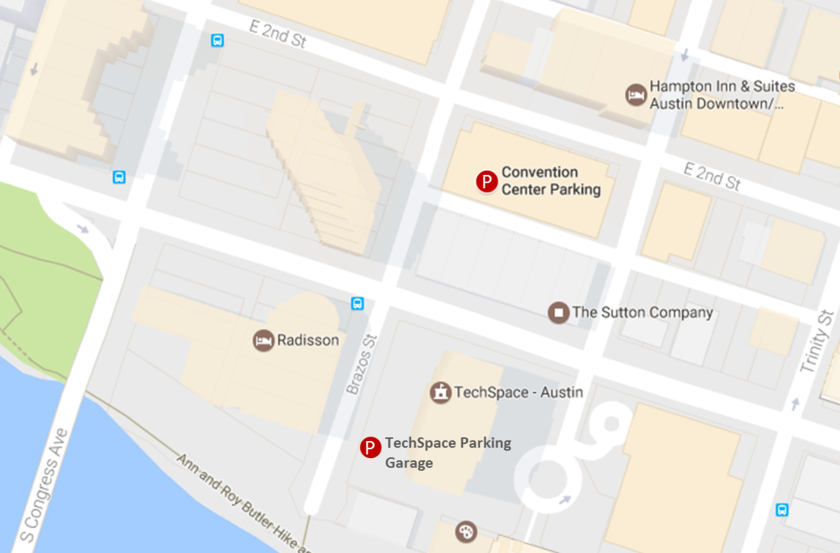 We encourage all guests to party responsibly! Austin provides the following transportation options:
Fare (App based)
Fasten (App based)
Austin Cab Company
(512) 578-2222
Parking is also available.
Behind TechSpace (off Brazos Street)
98 San Jacinto Blvd, Austin TX
Austin Convention Center Parking
201 East 2nd St, Austin TX
Guest Policy
+1's & Kids Welcome!
All guests are welcome to bring a +1 &/or kids to help you enjoy the night! Just let us know how many will be attending from your party when you RSVP.
Things to Do
Esther's Follies
525 E 6th St, Austin, TX 78701, USA

For over 40 years, Esther's Follies in Austin Texas has been entertaining sold-out audiences with political satire, comedy sketches, Vegas- style magic and hilarious musical numbers. Esther's has been hailed as "Austin's answer to Saturday Night Live", with sharp insightful comedy performed by talented actors, entertainers, and musicians.
Congress Bridge Bats
Congress Ave, Austin, TX 78704, USA

The Congress Avenue bridge spans Lady Bird Lake in downtown Austin and is home to the largest urbanbat colony in North America known as the Congress Bridge Bats. This colony is estimated at 1.5 million Mexican free-tail bats. Each night from mid-March to early November, the bats emerge from under the bridge and blanket the sky as they head out to forage for food. The bats can be viewed from the atop the bridge, or from the many boats offering tours (click on link for tour options).

http://www.austincityguide.com/listings/congress-b...

For weather and bat viewing times, visit:
http://www.batcon.org/our-work/regions/usa-canada/...